To be honest, 2017 seemed a bit mundane, but it was still a great year!
We had a big list of goals and although we didn't reach all of them, here's some we did achieve or at least partially achieved:
1. "Experience something new that I've never done before" – Check! I went parasailing with my bestie!
2. "Donate to at least 3 charities" – this was easily checked off! We attending the Empty Bowls event, Party 4 A Purpose, Alzheimer's Walk, Jingle Rock Run, and more! It's such a great goal that I'm making this an ongoing target each year!
3. "Catch my first fish that I can keep and eat" – I'm going to count this as partially accomplished because I did finally catch my first fish, but he was just a baby so I released him!
4. "Build a master bedroom" – Note to self, our goals are a bit over zealous. We did take one step in the right direction by going to a free seminar and attending our free consultation. However, reality hit and we just don't have the funds for that right now! I can say though, we did install PV and a solar water heater (shoutout to Alternate Energy). Although that's nowhere close to a master bedroom, I'm still counting this as a partially successful goal because it was probably our biggest accomplishment in 2017!
Aside from that, although we wished for international travel, we ended up settling for island hopping! A short 30 minute flight to The Big Island ended up being a great getaway with many unforgettable memories, like swimming with manta rays!
One rare occasion was we saw President Trump pass by. Ok, ok.. we didn't actually see him, but he was supposedly in one of the motorcades!
Thank you 2017 for all the memories, laughs and good times with family and friends. We can't wait to see what 2018 has in store for us! Stay tuned and Happy New Year!!!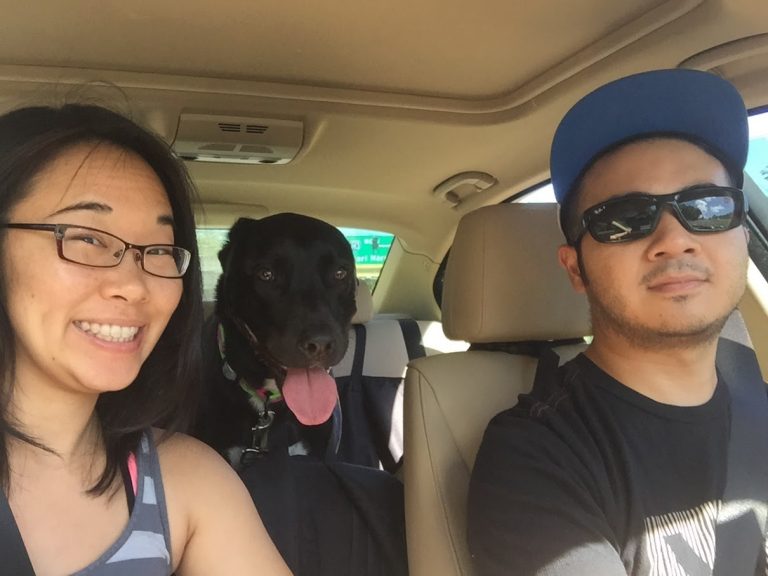 With love,
From our family to yours!