I make every effort possible to go on at least one trip a year.  Since we're already nearing the last quarter of 2017 and I didn't plan anything extravagant, we decided to go on a spontaneous trip, a whole 30 minute flight, to the Big Island!  We've actually never been there together before so it was a great opportunity!
Hands down, the highlight of the trip was the night snorkel with manta rays!  It's been on my bucket list for the longest time and I can finally check it off!  It was AH-MAZING!  They come right up to you, do barrel rolls, swim past you upside down and it truly was an experience of a lifetime!  Check out our little video clip of that night!
I must give thanks to Yosh for letting us borrow his GoPro!  That thing is awesome!  It even caught this magical moment, which Matt didn't even know happened until we downloaded the footage hehe.
Other fun things included face masks and wine; yes, I made the hubby partake in this.  He was not so thrilled, but his face was thanking me later!
Although it was very far away, the 2 hour drive to Hilo was well worth it for these views:
1) Akaka Falls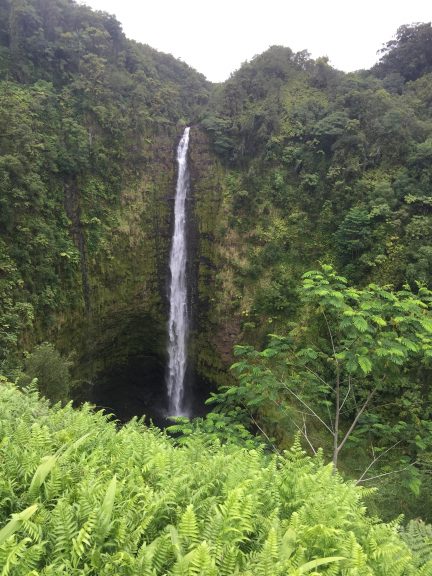 2) Waipio Valley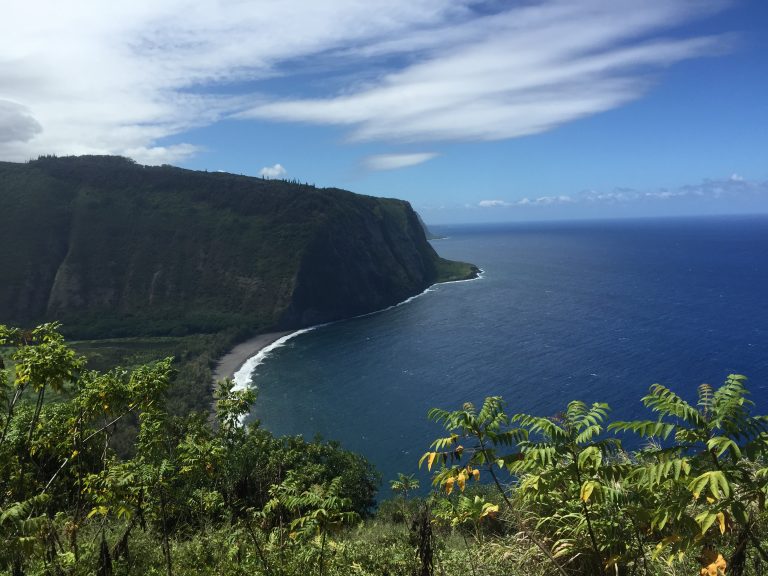 Overall, although we didn't make our goal of traveling internationally this year, I can honestly say, this weekend getaway to the Big Island was just what we needed.  Time away from the hustle and bustle of Oahu and time to just relax together without a plan, which actually drives me nuts, but I tried to go with the flow and it turned out to be a wonderful trip!  I even made a new friend, Mr. Goat!  His smile sums up our trip perfectly!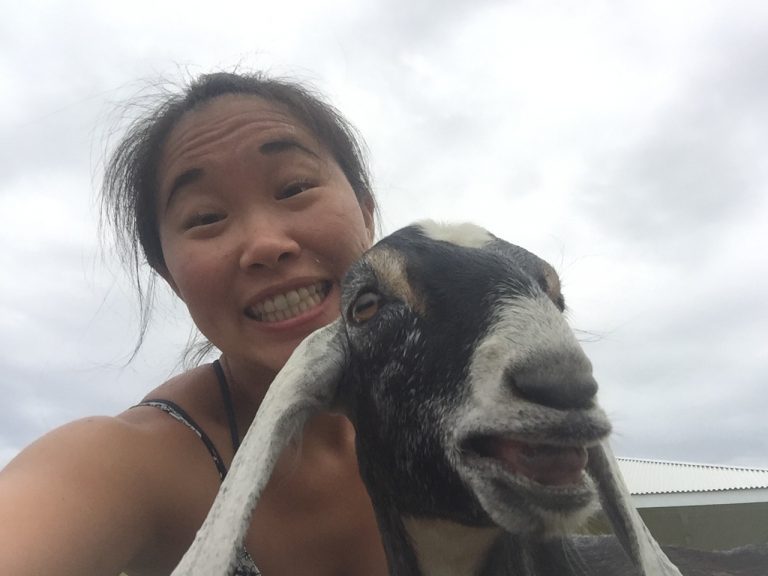 Thanks to my hubby, the driver…. who now knows why Big Island is called Big Island.  It really is BIG and he was driving for hours and hours every day!  Too bad we didn't get to see everything we wanted on this trip – just means we have to go back again ;)